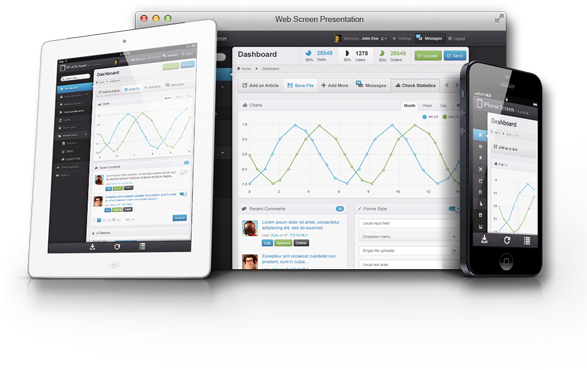 RING
RingCore is a framework developed by us, to help the efficient development of administrative web applications. RING helps the process by eliminating coding; you only need to fill the database with data. This way you don't need programming or organizing skills, the application will do it for you. If any development is needed, then through the Enterprise Architect model, we can quickly generate the needed functions.
FRAMEWORK – with it's possibilities and restrictions; to design an efficient system, you have to know both.
RUNNER – the runner environment only needs to be installed and executed once. After this, it will run the RingCore applications within its own instance, and take care of everything automatically.
MODULAR – the toolset related to RING is modular, and it's full of useful tools, which can make up complex systems.
In practice, when you're developing a web application, usually there isn't a need to use all of it's modules. RING helps with this, by creating a clone-instance, where only the modules you need are enabled. According to our clients' needs, this can be further developed by adding more specific modules the clients need.
RING Modules that can be integrated
Base system
Document-generation system
Document-management system
Wholesale system
Wholesale system extensions
Multilayered commercial system
Product sales credit preparation system
Product sales credit management system
Educational product sales credit management system